FDA Compliant Silicone rubber ensures safe sealing on food processing equipment
Rubber sealing components used in food manufacturing applications pose a dangerous risk of contaminating finished goods.
Rubber products are used for a wide variety of sealing applications on equipment in food and beverage manufacturing and handling facilities.  Rubber is used in these applications for its flexibility and compressibility to seal between rigid surfaces on different parts of equipment.  Typical applications include gaskets, door seals, bellows, o-rings, skirts, flaps and transfer sleeves.
Rubber products contain a range of ingredients and chemicals which are used during their manufacture.  Some of these ingredients and chemicals can be extremely harmful if consumed and even through contact with foodstuffs can cause serious contamination.
Reglin post cured FDA Compliant Silicone rubber products are food safe and reduce the risk of contamination.
Using the correct food grade rubber product for your sealing application will ensure a safe and reliable solution.  Reglin premium post cured FDA compliant Silicone will reduce the risk of both Contact Contamination and Elastomeric Contamination.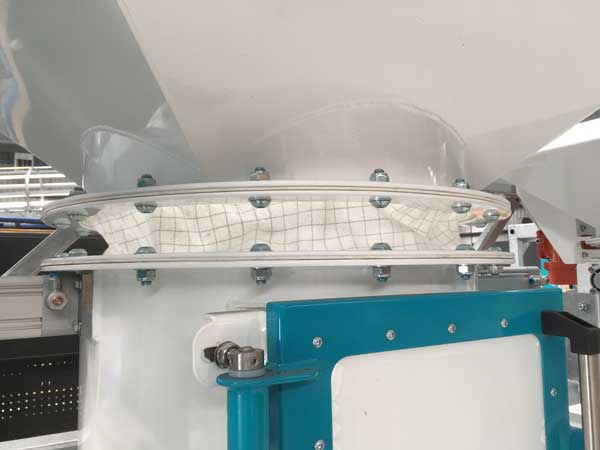 Reglin Silicone sheet products are the safest on the market. Manufactured in Europe to strict quality standards, they feature critical properties to ensure they are safe for use in the most hygienic environments.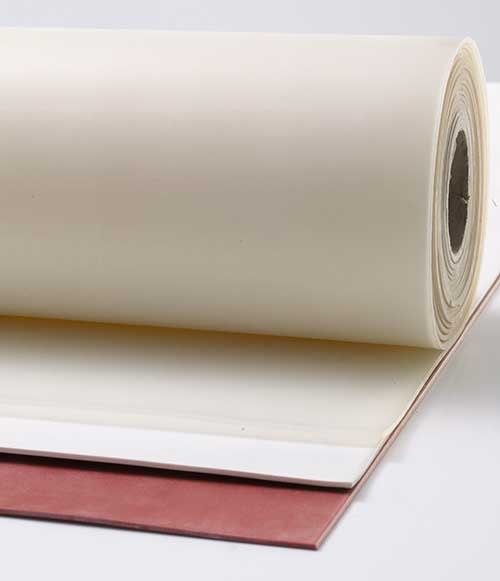 Independently tested FDA compliant
Reglin FDA Compliant Silicone products are regularly tested and conform to FDA 21 CFR 177.2600.  This includes testing to ensure it meets FDA extractable limits for both aqueous and fatty foods.
Low Extractable Levels to ensure safe contact with liquids
Reglin Silicone products extractable levels are extremely low which confirms that chemicals will not leach into a liquid foodstuff.  This makes our Silicone products extremely safe and suitable for repeated use for applications that come in contact with food, including aqueous and fatty foods.   Reglin silicone is manufactured in Europe under the European manufacturing standard EC 2023/2006.  To maintain quality all products are subjected to regular internal testing as well as periodic independent audits.
Post Cured to remove unwanted volatiles
Reglin FDA Compliant Silicone products are fully post cured.  Post curing burns off unwanted volatiles and is an essential process required to achieve an ultimately clean and food safe rubber product.  They are tested and conform to the requirements of BfR (German Food Standard) and EC 1935: 2004 (European Food Standard) which both include test requirements to demonstrate you have burned off the peroxide volatiles to the absolute maximum allowable limit of 0.5%.