Reg-Lag FRAS Strip Lagging
Reg-Lag FRAS Strip Lagging is a fire resistant and anti-static 65 Duro rubber pulley lagging strip with a buffed back.
Reg-Lag FRAS Strip Lagging is made from a premium SBR rubber compound specifically designed to be F.R.A.S. (Fire-resistant and Anti-static) rated.
It is independently tested and certified by the Mine Safety Technology Centre to meet MDG 3006 / MDG 3608 Non-metallic Materials for use in Underground Coal Mines.
Reg-Lag FRAS Strip Lagging features grooves and a diamond profile surface.  This design prevents material buildup and assists with shedding dirt and water away from the pulley. It is supplied in strip form for easy application to the pulley, in-situ if required.
Reg-Lag FRAS features a pre-buffed finish on the back to assist with adhesion when bonding to steel or other rubber surfaces. The buffed back finish is compatible with a wide range of Neoprene based rubber adhesives.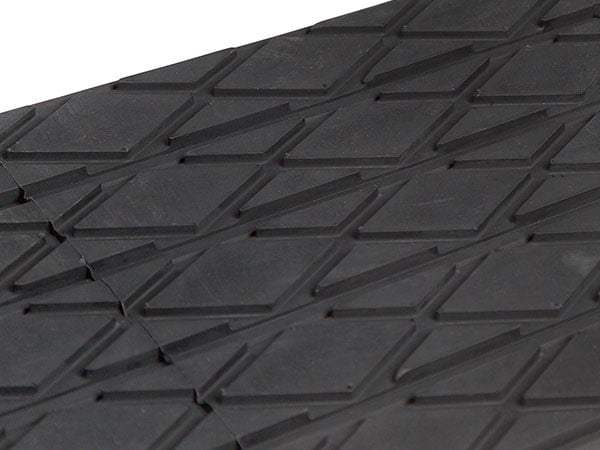 STANDARDS
Reglin Reg-Lag FRAS Lagging conforms with MDG 3608.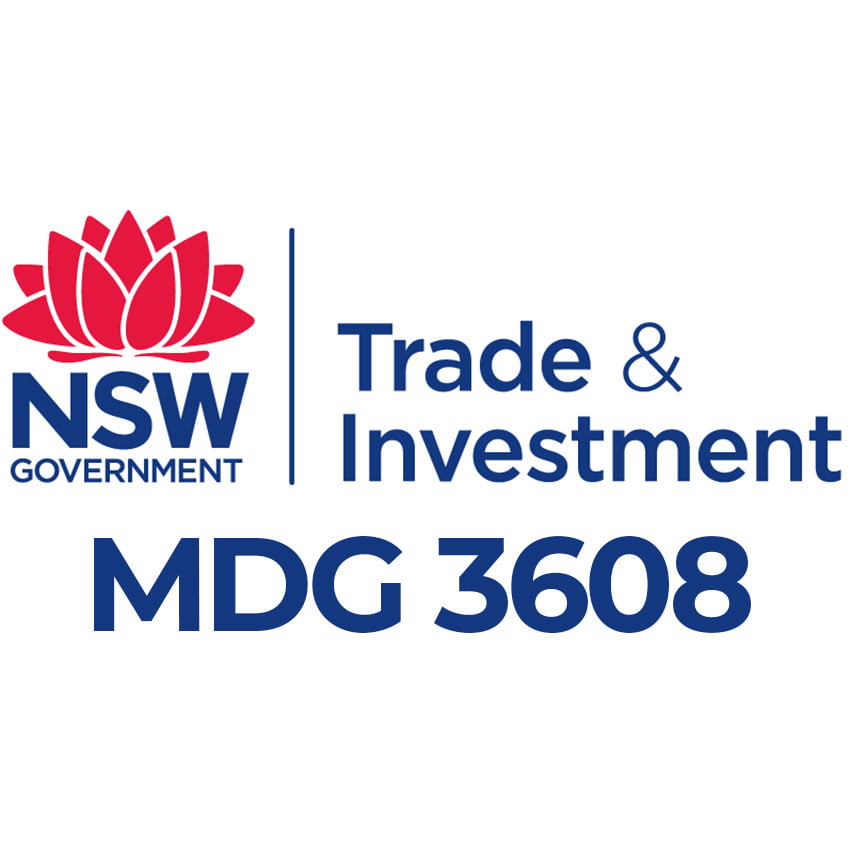 Reg-Lag FRAS Strip Lagging has been designed primarily for use as a wear and corrosion protection lining for conveyor pulleys.
It can be used on conveyor system drive, tail, bend and take-up pulleys and is designed for use in medium belt tension applications.
Reg-Lag FRAS has been specifically designed for use in underground mining, grain handling and other applications where ignition points and fire potential are a high risk.
It is bonded to pulleys to protect the surface from abrasion and to improve pulley wear life.  It will reduce belt slippage and improve drive and tracking of conveyors.
TECHNICAL INFORMATION
Polymer
SBR
Colour
Black
Specific Gravity
1.28
ASTM D297
Hardness
65° ± 5° Shore A
ASTM D2240
Tensile Strength
14 Mpa (min)
ASTM D412
Elongation @ Break
300% (min)
ASTM D412
Abrasion
250mm³ (max) @ 10N
ASTM D5963
Temperature Range
-25°C to +90°C
Tear Strength
60 N/mm (min)
ASTM D624
Ignitability & Flame Propagation
Has a mean persistence time of the flame of ≤30s
Has a mean persistence time of the afterglow of ≤120s
Has a mean persistence time of the flame for each individual test piece of ≤45s
The afterglow persistence time of each test piece is ≤180s
Oxygen Index
The calculated oxygen index is not less than 28%
Electrical Resistance
The mean value for Electrical Resistance on both upper and lower surfaces is not greater than 300MΩ (300x106 ohms)
| | | |
| --- | --- | --- |
| PART NUMBER | DESCRIPTION | WEIGHT (PER L/M) |
| DLSF120250-20 | Reg-Lag FRAS Strip Lagging with Buffed Back 12mm x 250mm (20 L/M Rolls) | 3.5 kgs |
| DLSF120250-85 | Reg-Lag FRAS Strip Lagging with Buffed Back 12mm x 250mm (85 L/M Rolls) | 3.5 kgs |