Recycled Rubber Matting is a recycled anti-slip rubber mat with a textured finish. 
Recycled Rubber Matting is an Australian made product. It is manufactured from recycled SBR rubber crumb bound together with polyurethane.
Recycled Rubber Matting has a high co efficient of friction giving it excellent Anti-slip properties.
Recycled Mat has a textured finish on both sides which makes it non-slip in both wet and dry conditions.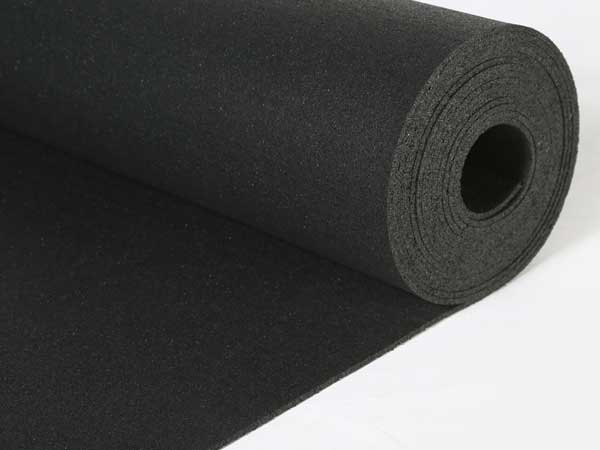 Recycled Rubber Matting has been designed primarily for use as an economical anti-slip mat. 
It is typically used to protect surfaces and to create a non-slip finish.
Recycled Rubber Matting can be used in any application which requires a non-slip rubber mat.
TECHNICAL INFORMATION
| | | |
| --- | --- | --- |
| Polymer | SBR Crumb / PU | |
| Colour | Black | |
| Density | 850 kg/m³ | |
| Coefficient of Friction (Kinetic) | >0.6 | ASTM D1894-11 (modified) |
| Temperature Range | -25°C to +80°C | |
AVAILABLE SIZES
Reglin stock Recycled Rubber Matting in a range of standard thicknesses and roll sizes.   It can also be supplied in cut lengths, strips and pads to suit your application requirements.
| | | |
| --- | --- | --- |
| PART NUMBER | DESCRIPTION | WEIGHT (PER L/M) |
| AS06 | Load Mat 850 6mm x 1200mm (10 L/M Rolls) | 6.1 kgs |
| AS09 | Load Mat 850 9mm x 1200mm (10 L/M Rolls) | 9.2 kgs |
| AS12 | Load Mat 850 12mm x 1200mm (10 L/M Rolls) | 12.3 kgs |