Endurance Rubber Floor Matting
Reglin Endurance rubber floor mat is a durable anti-slip rubber matting designed for equine and livestock.
Reglin Endurance rubber floor mat is made from a premium synthetic rubber compound and will display good physical properties including wear and impact resistance.
Endurance rubber mat is reinforced with a heavy nylon fabric which gives improved tear strength and dimensional stability.
Endurance floor mat features a turtle-back profile finish on its top surface to ensure it is non-slip in both wet and dry conditions. It also has a textured finish on the underside to allow for easy bonding to substrates.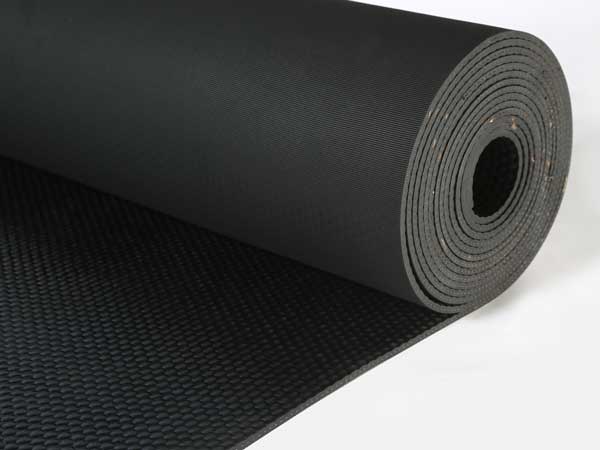 Reglin Endurance rubber floor mat has been designed primarily for use as a non-slip insulating flooring for horses and cattle.
It is typically used to create an anti-slip surface and improve comfort for animals in areas where they stand for long periods of time.
Endurance rubber floor mat has been specifically designed for use in equine and livestock applications.
It is extremely durable and suitable for use in high traffic areas, including:
Horse floats
Cattle transport trucks
Stables and Breezeways
Dairies
Wash bays
Abattoirs
Mounting yards
Horse Walking Machines
Equine swimming pools
TECHNICAL INFORMATION
| | | |
| --- | --- | --- |
| Polymer | SBR | |
| Reinforcement | Nylon | |
| Colour | Black | |
| Specific Gravity | 1.5 | ASTM D297 |
| Hardness | 65° ± 5° Shore A | ASTM D2240 |
| Tensile Strength | 3.0 MPa (min) | ASTM D412 |
| Elongation @ Break | 200% (min) | ASTM D412 |
| Temperature Range | -0°C to +65°C | |
AVAILABLE SIZES
Reglin stock Endurance rubber floor matting in a range of standard thicknesses and roll sizes.  It can also be supplied in cut lengths and a variety of custom cut shapes to suit your vehicle or area.
| | | |
| --- | --- | --- |
| PART NUMBER | DESCRIPTION | WEIGHT (PER L/M) |
| EM08 | Endurance Equine Rubber Floor Matting 8mm x 2000mm (10 L/M Rolls) | 24 kgs |
| EM081600 | Endurance Equine Rubber Floor Matting 8mm x 1600mm (10 L/M Rolls) | 17.6 kgs |
| EM10-10 | Endurance Equine Rubber Floor Matting 10mm x 2000mm (10 L/M Rolls) | 30 kgs |
| EM10-30 | Endurance Equine Rubber Floor Matting 10mm x 2000mm (30 L/M Rolls) | 30 kgs |