Reglin T-Bolts are a forged high tensile zinc coated steel bolt designed for fastening products with T-tracks.
Reglin T-Bolts are forged from high tensile Grade 8.8 steel and are zinc coated.  T-Bolts are designed to be used in T-Track slots embedded within products for strong and easy mechanical fastening to structures or equipment.  T-Bolt Assemblies include T-Bolt, Flat Washer and Nylock Nut.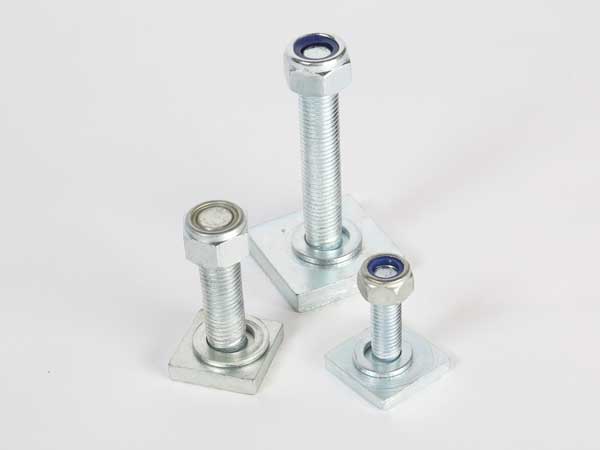 AVAILABLE SIZES
Reglin stock T-Bolts in a range of standard sizes to suit our Aluminum T-tracks.
PART NUMBER
DESCRIPTION
TBM124035
T-bolt Assembly 35mm x 35mm Head M12 x 40mm
To suit AL-44 & AL-65 T-Tracks
TBM166035
T-bolt Assembly 35mm x 35mm Head M16 x 60mm
To suit AL-65 T-Tracks
TBM169035
T-bolt Assembly 35mm x 35mm Head M16 x 90mm
To suit AL-65 T-Tracks
TBM169050
Heavy Duty T-bolt Assembly 50mm x 50mm Head M16 x 90mm
To suit AL-90 & AL-140 T-Tracks