ATW1 Rubberised Cork Sheet
Reglin ATW1 Cork is a premium grade 75 Duro oil resistant rubberised cork sheet.
Reglin ATW1 Cork Sheet is made from a fine grain durable cork crumb bound together with a blended premium Nitrile rubber compound.
ATW1 Cork will display excellent resistance to oil and petroleum-based products including a range of fuels, solvents and lubrication fluids.  It is also resistant to mineral oils.
ATW1 Cork has good physical properties including compressive strength and will display good temperature resistance.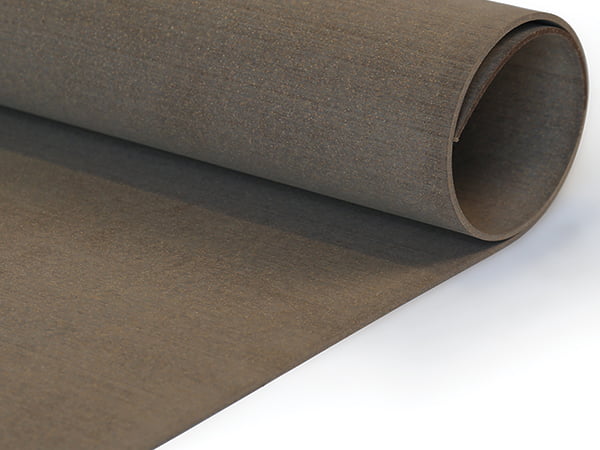 Reglin ATW1 Rubberised Cork Sheet has been designed primarily for use as a flexible strip, pad or gasket.
It is typically used for sealing in electrical transformer and natural gas supply industry applications.
ATW1 Cork is suitable for use in applications with long term exposure to mineral oils and petroleum-based fluids.
Its properties make it suitable for use in a range of applications including:
Transformer housing gaskets
Electrical equipment seals
Vibration dampening strips and pads
Automotive seals
Insulating strip
Isolation barriers
Variety of oil resistant sealing applications
TECHNICAL INFORMATION
Binder Polymer
NBR
Colour
Natural
Density
0.8-0.9 g/cm³
ASTM D297
Hardness
75°± 5° Shore A
ASTM D2240
Cork Grain Size
Fine (0.5-1.0mm)
ASTM D412
Tensile Strength
1.5-2.2 MPa
ASTM D412
Temperature Range
-10°C to + 130°C
Compressibility
23-35% @ 28kg/cm² load
Recovery After Compression
80% (min)
Oil Resistance 70hrs @ 100°C
Volume Swell
OIL #3 +15%
ASTM D471
AVAILABLE SIZES
Reglin stock ATW1 Rubberised Cork Sheet in a range of standard thicknesses and sheet sizes.   It can also be supplied in cut lengths, strips, pads and a wide variety of custom cut shapes and gaskets to suit your application requirements.
| | | |
| --- | --- | --- |
| PART NUMBER | DESCRIPTION | WEIGHT (EACH) |
| CKATW1008 | Rubberised Cork ATW1 0.8mm x 915mm x 610mm | 0.4 kgs |
| CKATW101 | Rubberised Cork ATW1 1.6mm x 1040mm x 1040mm | 1.8 kgs |
| CKATW1021.5 | Rubberised Cork ATW1 2.4mm x 1000mm x 1500mm | 3.5 kgs |
| CKATW103 | Rubberised Cork ATW1 3.2mm x 1040mm x 1040mm | 3.2 kgs |
| CKATW104 | Rubberised Cork ATW1 4.8mm x 1040mm x 1040mm | 5.1 kgs |
| CKATW1061.5 | Rubberised Cork ATW1 6.4mm x 1000mm x 1500mm | 9.6 kgs |
| CKATW109 | Rubberised Cork ATW1 9.5mm x 1040mm x 1040mm | 9.7 kgs |