Conti Belt Noodle (Tie Gum)
Conti Belt Noodle is an uncured rubber designed for use as skim rubber in conveyor belt splicing.
Conti Belt Noodle is an uncured rubber strip designed for use in hot splicing and repairs of conveyor belts.
It is designed to be used as a skim rubber replacement and will enhance working life of splices and repairs.
Conti Belt Noodle will improve flexibility and strength of conveyor belt splices in service.  Consult conveyor belt manufacturer specifications for rubber cure times.
Australian Manufactured.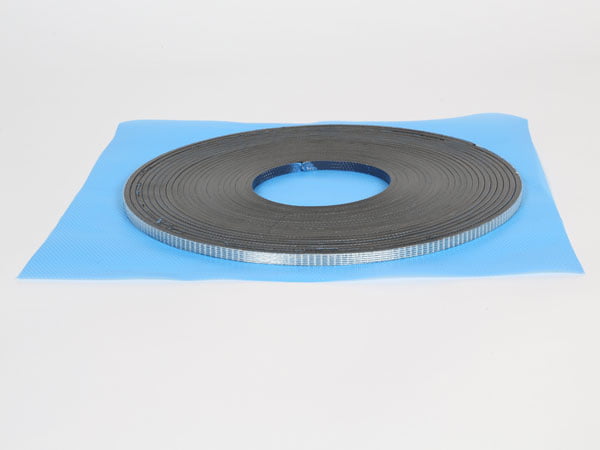 TECHNICAL INFORMATION
Polymer
NR
Colour
Black
Specific Garvity
1.23
Hardness
60° ± 5° Shore A
ASTM D2240
Tensile Strength
17 MPa (min)
ASTM D412
Elongation @ Break
460% (min)
ASTM D412
All results based upon laboratory cured samples
Specification subject to change without notice
AVAILABLE SIZES
Conti Belt Noodle is available in a range of thicknesses and widths. It is custom made to order. Lead times and minimum order quantities apply to this product.