Fire resistant EPDM Rubber Sheet
Reglin Fire resistant EPDM is a premium grade 60 Duro low smoke, low toxic flame retardant rubber sheet.
Reglin Fire resistant EPDM Rubber Sheet is made from a premium EPDM rubber compound specifically designed to be flame retardant, low smoke and low toxic.
Reglin Fire resistant EPDM is approved to Rail Industry standard EN  45545-2+A1.  Set Requirements R22/R23/R24/R25/R26, making it suitable for use in a range of underground rail and transport applications.
Fire resistant EPDM has excellent ozone/UV resistance making it weather resistant and suitable for prolonged outdoor use.  It has good physical properties including mechanical strength.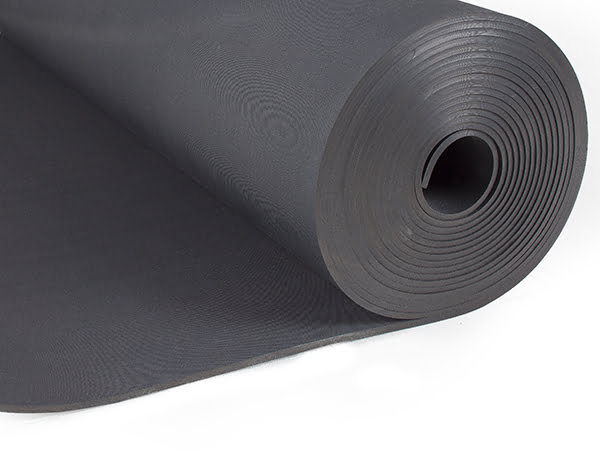 Reglin Fire resistant EPDM Rubber Sheet has been designed primarily for use as a flexible strip, pad, gasket or lining.
It is typically used for sealing, insulating, isolating and protecting steel or other surfaces.
Fire resistant EPDM has been specifically designed for use in underground rail and passenger transport applications where fire potential is a critical risk with extremely high potential consequences.
It is also suitable for use in the defence and building construction sectors in a range of critical applications where a fire retardant, low smoke, low toxic rubber is required.
EPDM is suitable for long term use in outdoor environments with high UV exposure.
Its properties make it suitable for use in a range of applications including:
Flange gaskets
Electrical enclosure seals
Ductwork seals
Vibration dampening pads
Transfer and joining sleeves
Fireproof weather strips and flashing
Insulating strip
Isolation barriers
Variety of sealing application
TECHNICAL INFORMATION
Polymer
Fire Resistant EPDM
Polymer Content
100%
Colour
Black with fabric finish both sides
Specific Gravity
1.51
ISO 1183
Hardness
60° ± 5° Shore A
ISO 7619-1
Tensile Strength
5 MPa (min)
ISO 37
Elongation @ Break
400% (min)
ISO 37
Temperature Range
-40°C to +100°C
Compression Set 24hrs @ 70°C
16% (max)
ISO 815
Tear Strength
5 N/mm (min)
ISO 34-1A
Electrical Volume Resistivity
1.5E x 1014 ohm cm
IEC 60093
Ozone Resistance
168hrs @ 50pphm, 20% strain, 40°C
No Cracks
ISO 1431-1
AVAILABLE SIZES
Fire resistant EPDM is available in a range of standard thicknesses from 1mm – 10mm and can be supplied in a variety of roll sizes. Lead times and minimum order quantities apply to this product.  It can also be supplied in cut lengths, strips, pads and a wide variety of custom cut shapes and gaskets to suit your application requirements.