Reglin offer a range of high friction durable rubber products for load restraint solutions in the transport industry.
To ensure safe and efficient load transport, we understand it is critical to the Transport Industry that loads are secured correctly and meet Load restraint guidelines. Our high-quality products are specifically designed for durability and are independently certified to meet the requirements of the National Transport commission's load restraint guide.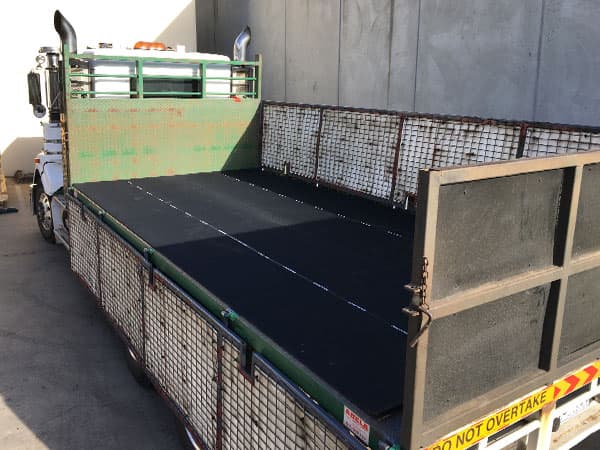 content_copy
Solution
Reglin rubber load mats are an ideal solution to reduce the risk of dangerous load slipping during transport.