Custom Made
Steel Backed Ceramic Liners
Reglin can supply its full range of Cera-Wear Ceramic wear pads as custom-made bolt in Ceramic wear liners.
Custom made Ceramic wear liners feature our Cera-Wear Ceramic wear pads custom cut and bonded to locally fabricated steel backing plates.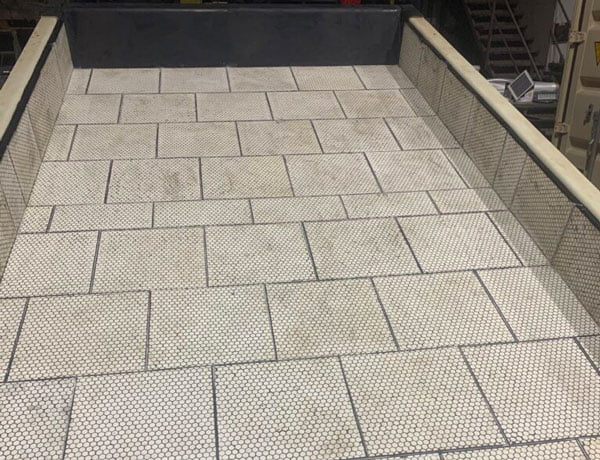 Reglin can supply Ceramic liners fabricated in Australia with short lead times from stock Cera-Wear Ceramic Wear pads and can be customized to suit your equipment.  Liners can be supplied at any size and shape required and can include multiple ceramic wear pads vulcanised to a single steel backing plate.
Steel backing plates can include welded studs for mechanical fastening to equipment.  For higher impact or vibrating applications high tensile countersunk screws can also be installed through the steel backing plate and welded into position.