Reglin can supply a wide range of custom-made polyurethane products made in Australia with short lead times.  Polyurethane products can be made-to-order in a range of different hardness's and compound types, including; Low friction, Fire resistant, Anti-static and Heat resistant.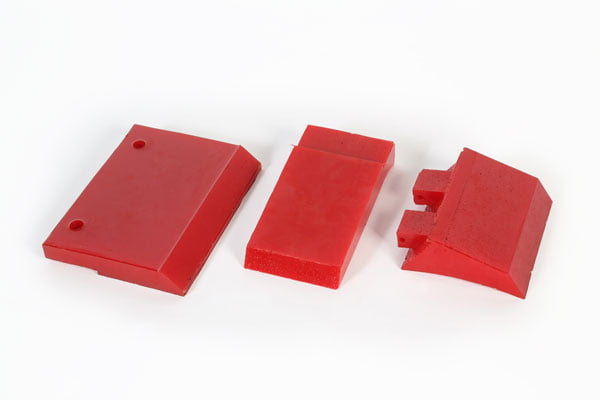 Polyurethane can be supplied in sheets or in any shape or profile.  It can be supplied plain, with steel plate, aluminum or steel T-tracks or other custom-made fixings such as embedded washers and threaded inserts.
Polyurethane parts can be supplied as per specifications and drawings or custom designed to suit your equipment and application requirements.