Custom Cut
Steel Backed Rubber Liners
Reglin offer custom cut steel backed rubber wear liners.
Manufactured from our PP Rubber Wear Plate stock with vulcanized steel backing they can be supplied quickly and ready to install into equipment as a modular rubber lining system.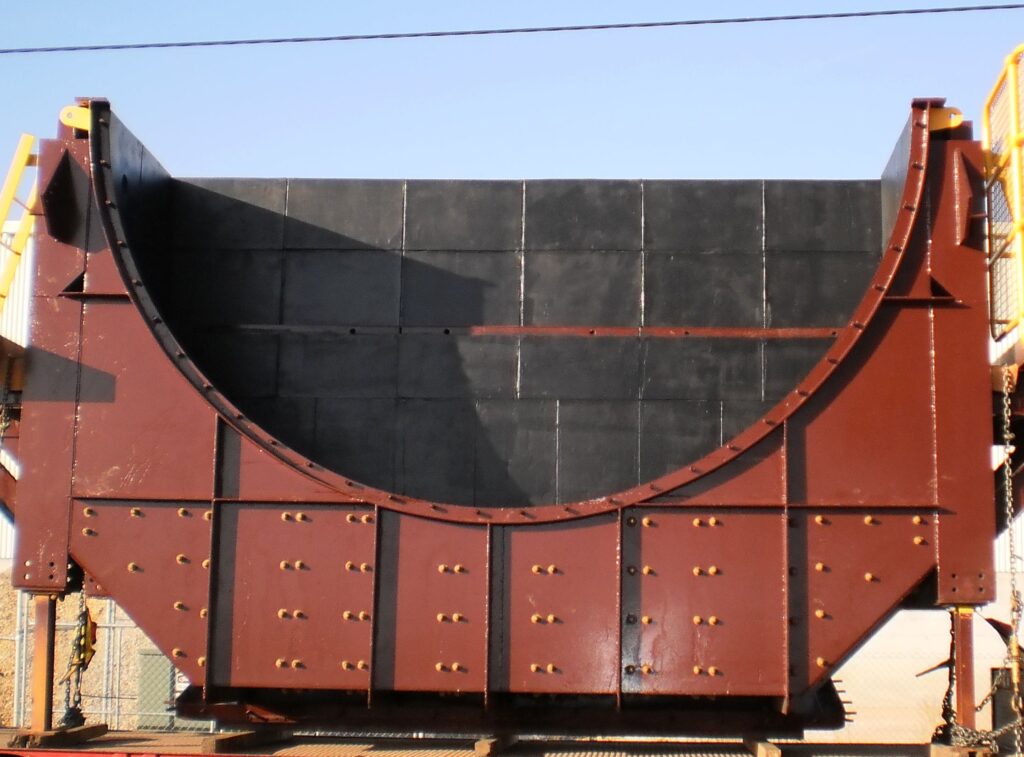 Reglin can supply steel backed rubber wear liners custom cut in Australia with short lead times.
They can be custom cut to any profile which can include rebates and bevels and can be supplied flat or rolled to a curved profile. They can be supplied as per specifications and drawings or custom designed as a wear lining system to suit your equipment and application requirements.
Rubber Wear Liners can be supplied ready for mechanical fastening to equipment.  They can be supplied with welded studs or pre-drilled counter-bored holes to suit through bolts. Bolt assemblies with rubber plugs can be supplied upon request.
For higher impact or vibrating applications high tensile countersunk screws can also be installed through the steel backing plate and welded into position.